Take a peek!
Watch the first three minutes of video #1 in this series.
About this Series:
This series teaches children that Jesus is fully present in the Eucharist through a series of twenty-five videos. In the first video, Billy the puppet asks about the bread the priest holds up during Mass. He learns that it is NOT bread, but is Jesus. Billy also learns about:
the consecration
the Last Supper
how Jesus becomes the Eucharist
the Eucharistic miracle in Lanciano, Italy
who can receive Communion
the rules for receiving Communion worthily
mortal sin
the story of Blessed Imelda Lambertini
the tabernacle
the Eucharistic miracle on August 17, 1730
the monstrance
benediction
adoration
Saint Clare of Assisi
what the host is made of
Passover
why it is a circle
Saint Tarcisius
Saint Joseph of Cupertino
Saint Catherine of Siena
Servant of God Darwin Ramos
The total length of the videos is approximately 2 hours and 20 minutes. Video lengths range from approximately two to twelve minutes.
To further enhance your child's learning, it is recommended that you discuss each video before watching the next one.
More previews of videos in this series:
Video: The Rules
This is a preview of the video titled: "The Rules." (Section 2 Video #2 of the Eucharist Video series)
Video: A Monster!
This is a preview of the video titled "A Monster!" (Section 3 Video #1 of the Eucharist Video series)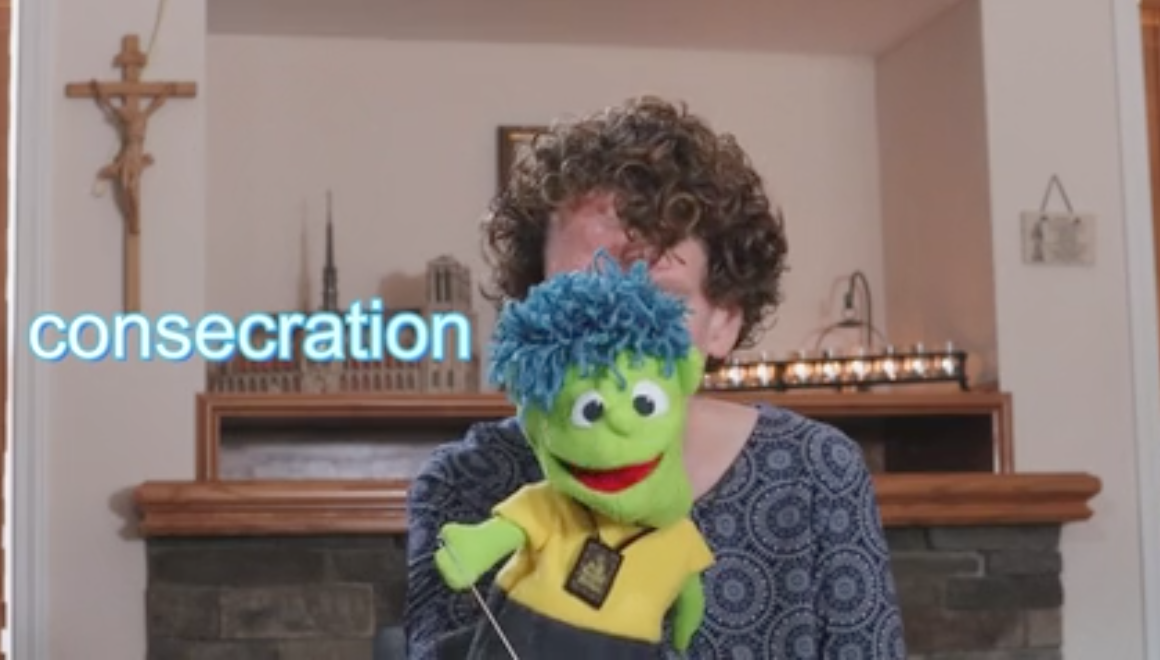 New Vocabulary
The words Consecration and Eucharist are explained and your child will learn how to pronounce them.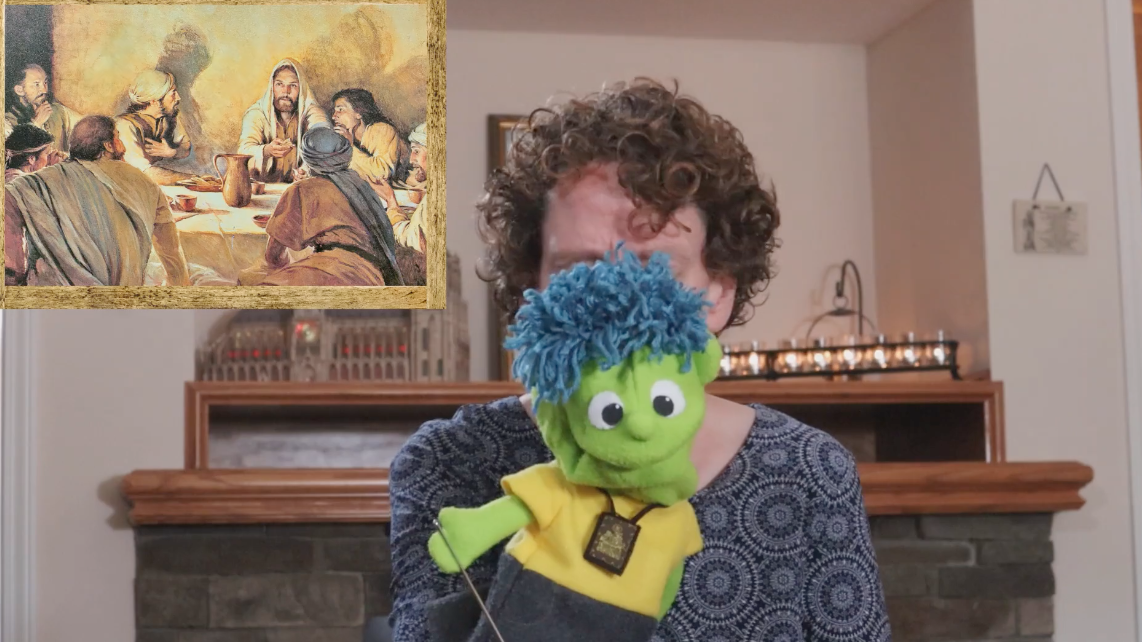 Pictures are used
Pictures are used throughout the videos to help make things more easy to understand.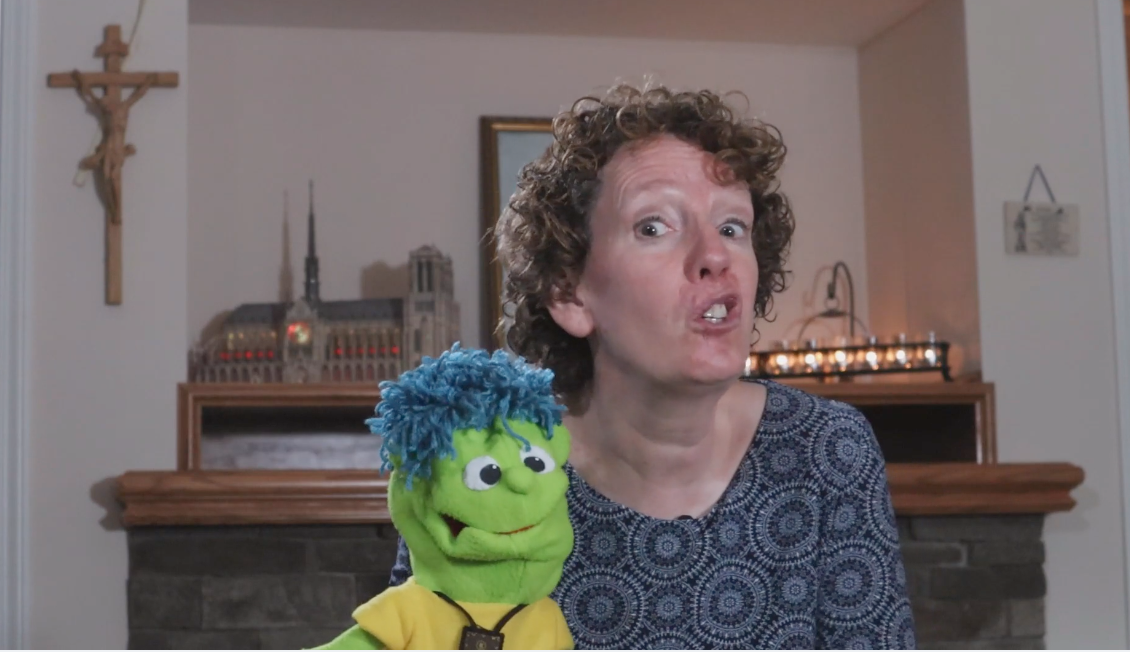 Stories!
Several stories are told in this series including the story of Passover, Eucharistic Miracles, and saint stories.
Where do I view my videos?
After purchasing a video series you are able to watch the videos as many times as you wish. They are viewable on this platform (Teachable.com). When you checkout you will create a login to be able to access the videos.
About the creator, Christine...
Christine is a professional storyteller who especially loves to tell stories about the saints and to teach the Catholic faith.
To read more about her, look at the "About Me" page.